Our café is located at 30 rue Dussoubs in the second district of Paris. There are maximum 15 seats all around the countertop, surrounding the central workstation with a 2-group Slayer. At the back of the store you can see our roaster the Loring S7.
Joachim
Joachim, the owner/roaster/barista of this place does as many things as possible in front of our guests, including latte art and V60, on this countertop we share together. His main goal is to offer a coffee experience to everyone in a joyful and sharing ambiance.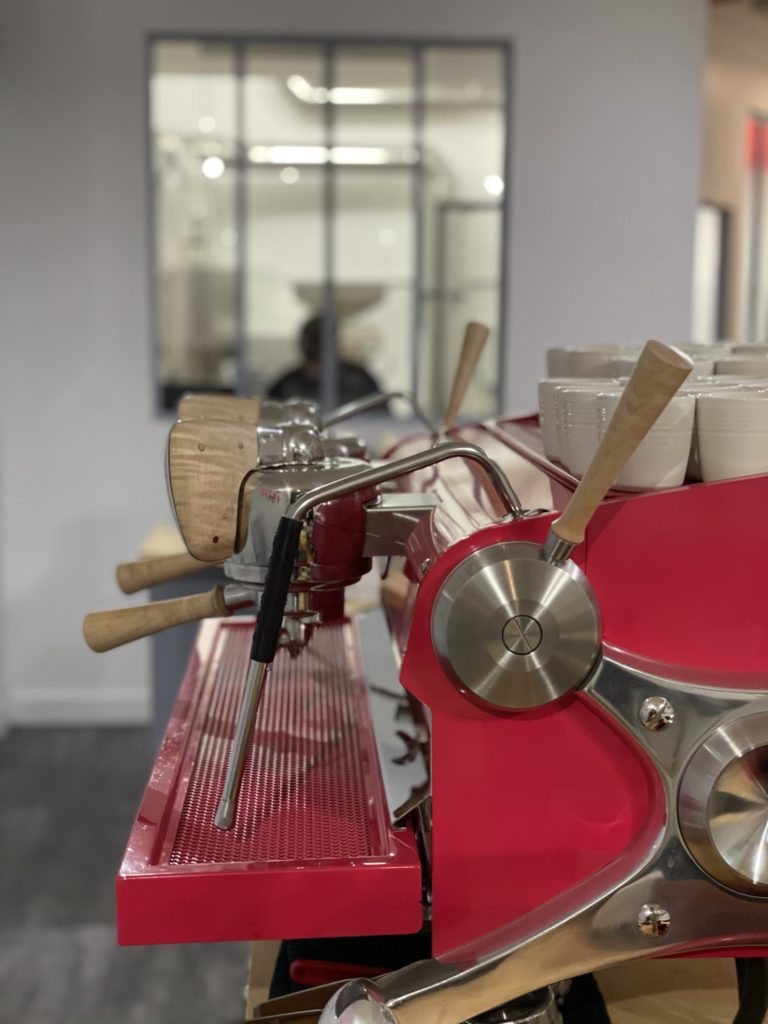 Drinks
We have a main menu with several drinks made with the coffee of the moment and another menu displayed on the board, with more special coffees. Most of them are vacuum-sealed, blast-frozen and stored in our freezer, waiting to be brewed.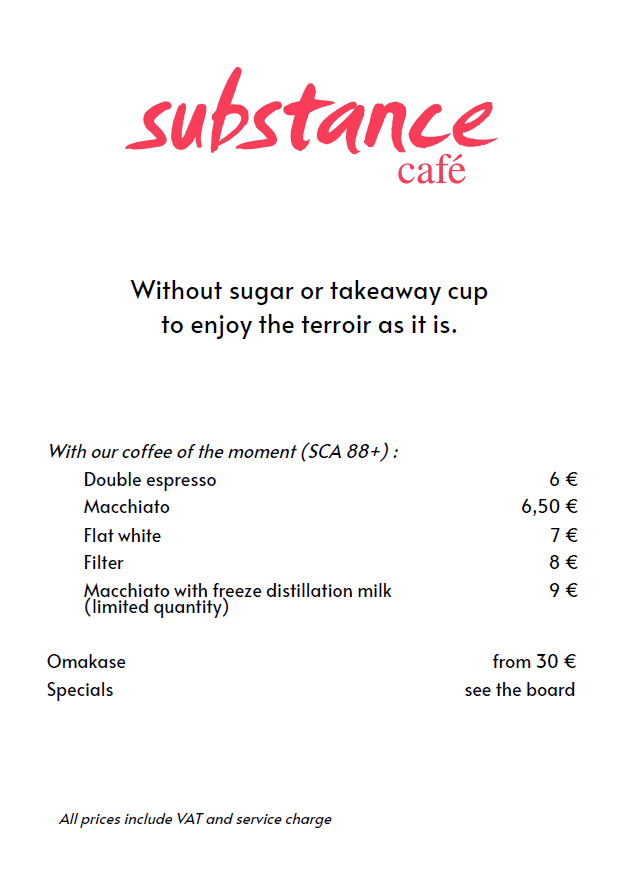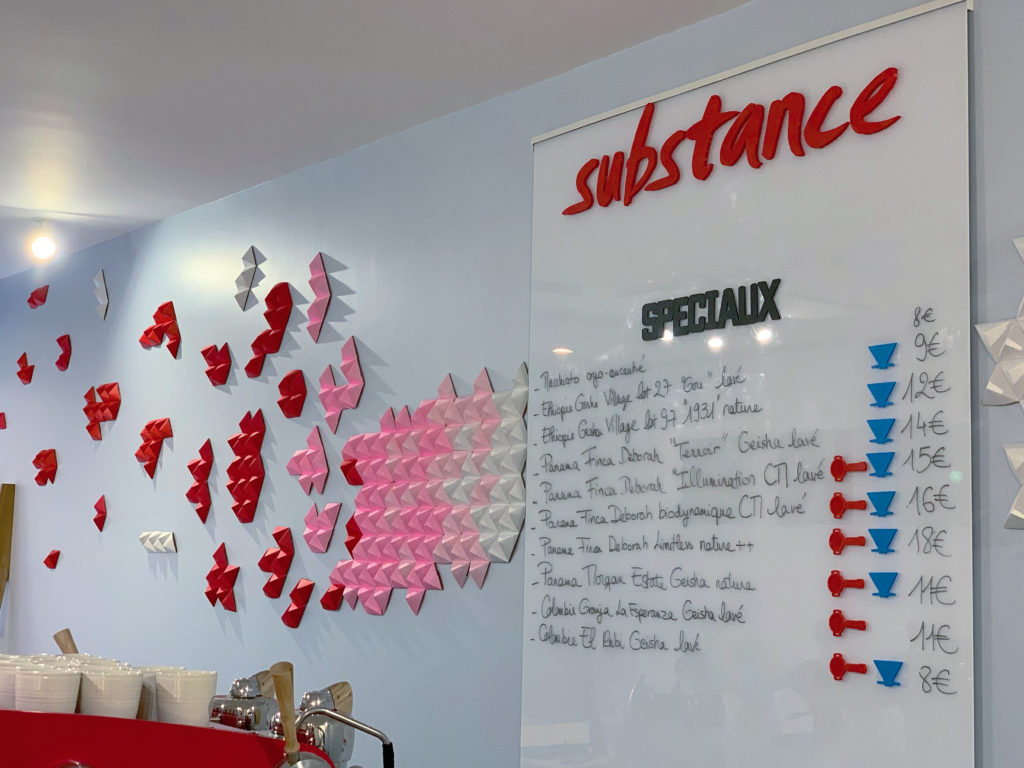 Omakase
This Japanese word means "I leave it up to you". If you ask for an omakase, we will ask you about the time you can spend with us, the maximum budget you want to spend and the number of coffee drinks you can take. After that, we don't speak about this anymore but focus on your preferences by asking some others questions ("what's your favorite fruit ?", "what's your favorite ice cream flavor ?"). Then, we will build a tailor-made coffee tasting course based on these preferences. We will try to please you but also surprise you ! Please be aware, you need to have a bit of time to do an omakase, at least 2 hours, so you don't knock your palate.
Reservations
For now, we don't accept reservations. We need to a bit of time to work this out.
Happy to see you !
We are located at 30 rue Dussoubs 75002 Paris. We are open from Monday to Friday, from 12:30 to 19:00.