Due to high-demand, we now work on reservation-only visits. Indeed, Joachim being the only barista who will take care of you, we needed to find a way to smoother the flow, so you can get a better experience. We offer mostly 2-hours slots with a maximum of 5 seats. You will be invited to come on time and enjoy these two hours of tasting, with one or more drinks, à la carte or omakase.
We are a very small company, please honor your booking and avoid no-show.
To book, go to our reservation page : https://a.flexbooker.com/reserve/substancecafe
How does it work ?
1 – Go to the reservation page where you will be able to browse all the available slots. Notice that you will be able to book as far as 7 days ahead.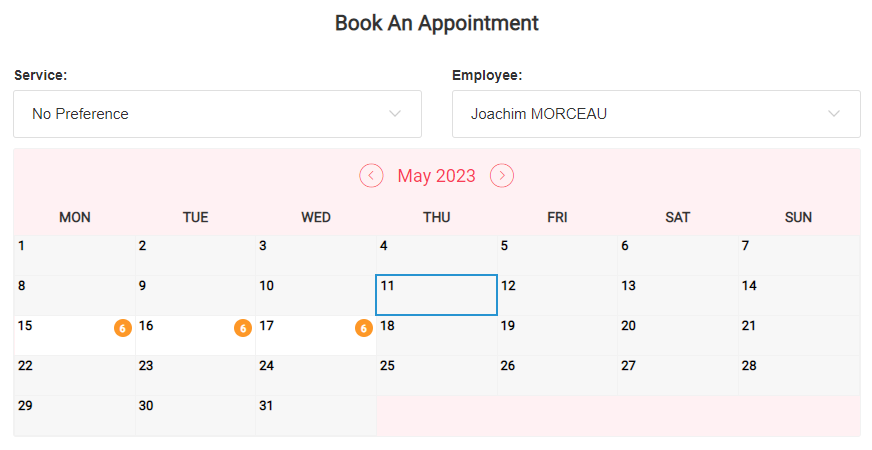 2 – When you click on a slot, you will see the number of seats available for this slot.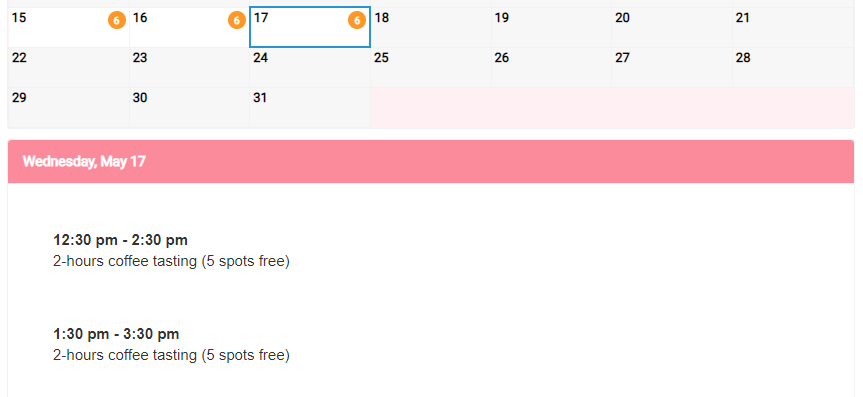 3 – Fill out the form with your informations. Please notice we ask that you agree every guest to take part of the experience and take at least one coffee drink. If you consider yourself in a special situation, please drop us a message on Instagram, we will see what we can do.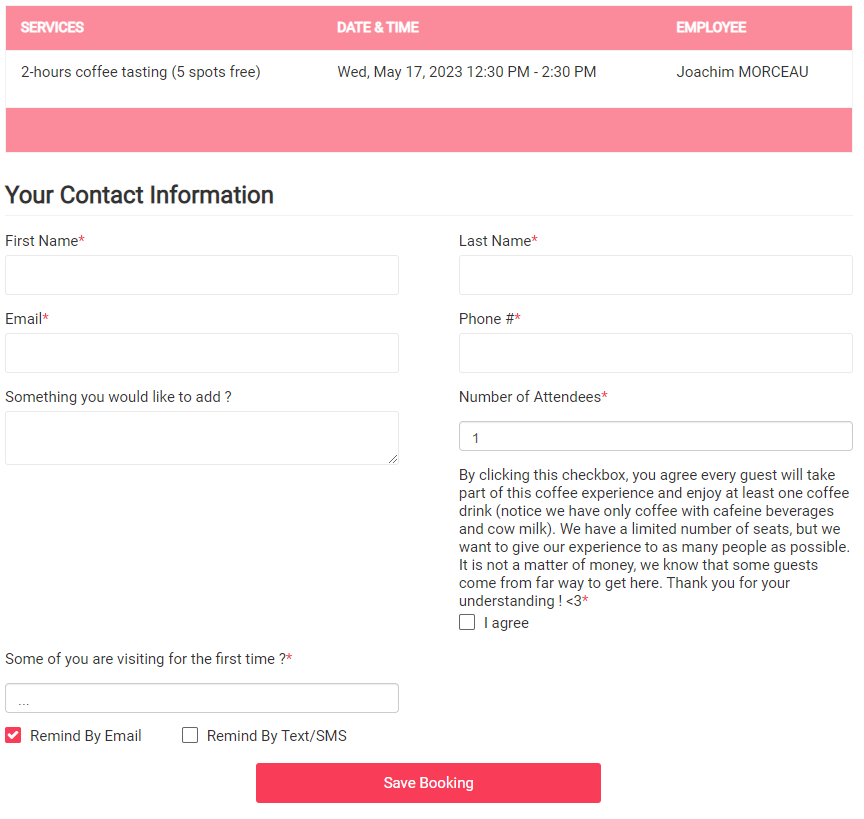 4 – You will receive an email confirming your booking. You can use this message to change or cancel your booking.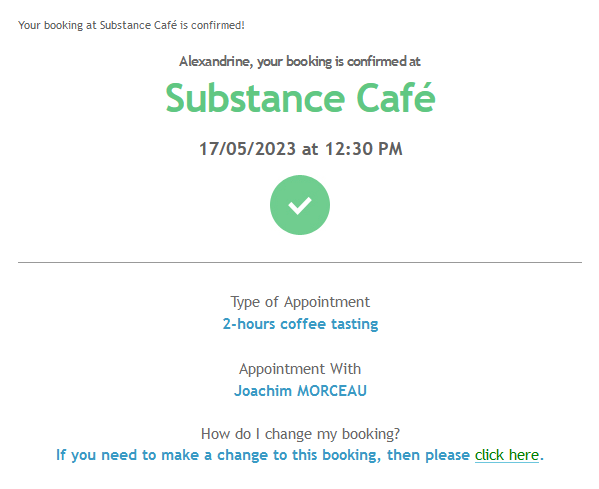 5 – Relax and come to Substance Café when your booking time has come !
F.A.Q.
I don't have a reservation. May I visit ?
Unfortunately, because of high-demand these last months, which put a lot of pressure on service and on customers, we decided to go a reservation-only system to provide a smoother service. Ergo, it is not possible anymore to come without a reservation.
I just want to buy beans. Do I need a booking as well ?
Come on in ! The booking system concerns only the tasting.
Is there an imposed menu ?
No there isn't. Feel free to take the beverages you want to taste ! Of course, you are not alone in this, we can help and guide you through this coffee journey.
I don't see any other available slots. What does it mean ?
It means whether we are totally full or we are not currently opened.
I am really interested into your coffee experience. I would like to stay for 4 hours. Is it possible ?
Yes, you can book two sessions in a row. You will have to do two times the booking, one after the other.
I plan to stay only 1 hour. Is it possible ?
Sure ! We ask our guests to come on time, so we can welcome a group of maximum 5 persons, but feel free to leave when you want.
You ask every guest having at least one drink. Why ?
Our shop is very small so we cannot offer a lot of seats. As we want to welcome as many coffee enthousiasts as possible, we decide to apply this rule. The reason is : we used to have groups of people coming with sometimes only one person drinking coffee. It was frustrating for some other guests who really wanted to attend this experience and for us as well.
Are children welcome ?
On our menu, we don't have other kind of drinks to offer. We understand that some kids are not used to drink coffee, we can welcome them of course putting some extra seats but unfortunately we can only give maximum 1-2 seats per session. If you are in this case, please leave a message in the notes so you can ask us if it possible.
Does the barista speak English ?
No worries. He does !